Brochures.
Fold up your services into a well-crafted brochure. Branding becomes imperative as you print off piece after piece. You start looking like you understand who you are and your message feels succinct and cohesive, instead of being hodgepodge-all-over-the-place between 25 different designs.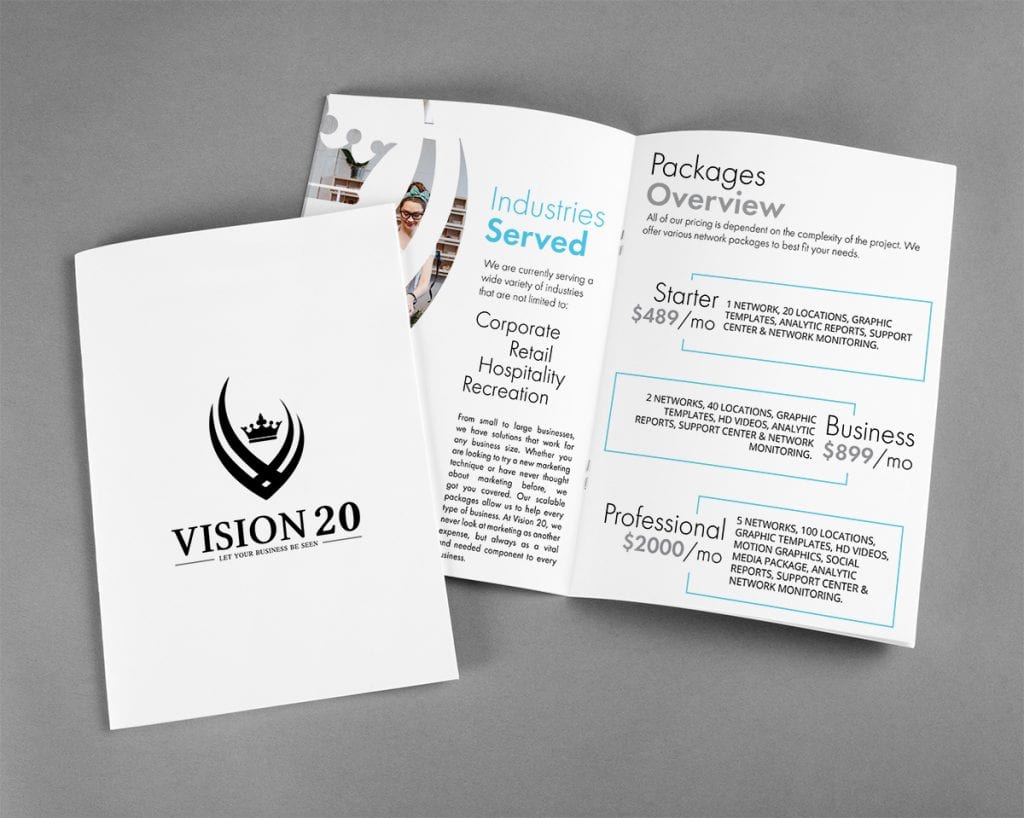 Booklets.
When you have a lot to say, it's easy to turn a brochure into a booklet. Branded for your business, choosing one or the other simply comes down to the amount of information you want to put into someone's hands. Stacked together or separate, they look great together or on their own. That's what we call a branding win.
Letterhead.
Simple and Elegant. Bold and Colorful. It comes down to your brand. Letterhead can be a powerful tool in keeping that consistency of image in your company branding. Leverage this, and every slip of paper that leaves your hands for your clients will say the same thing: you understand who you are.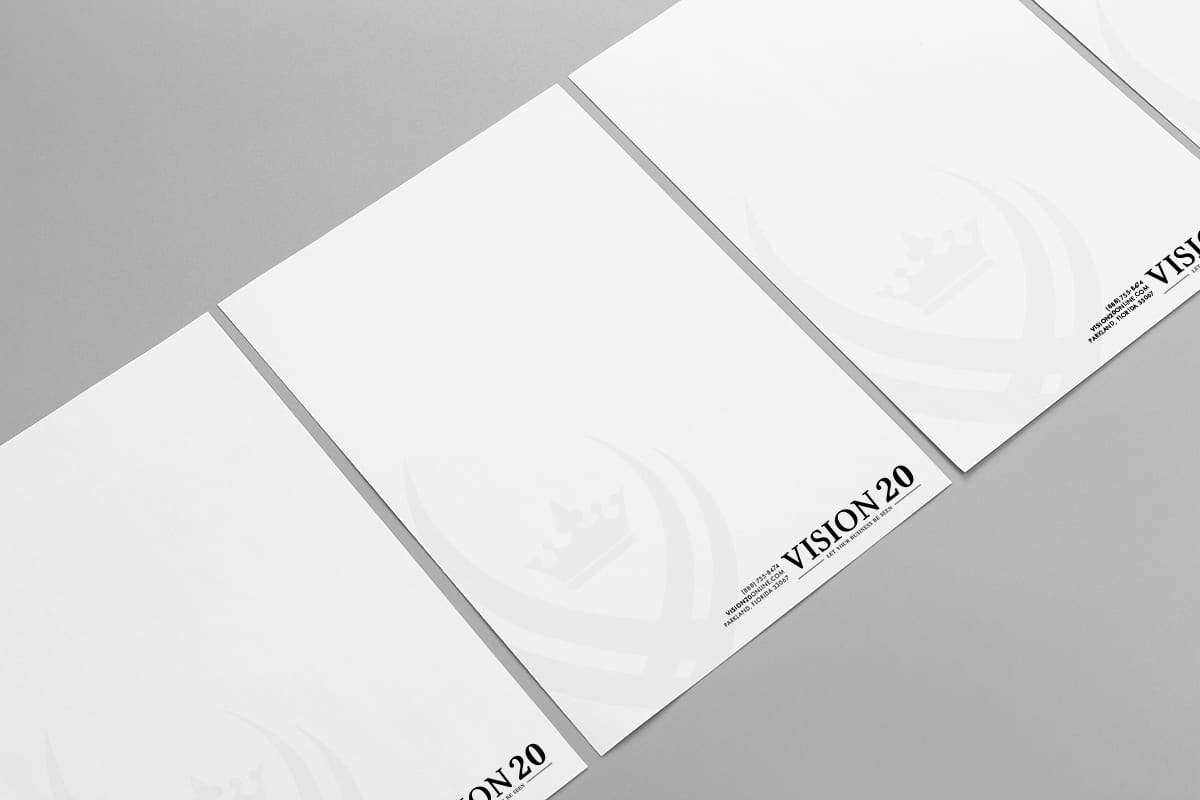 Folders.
Presentation folders are perfect for company meetings, handing off information packages, and just looking rad. They're like the cherry on top when it comes to having a strong brand game and one more way you can reinforce your image.