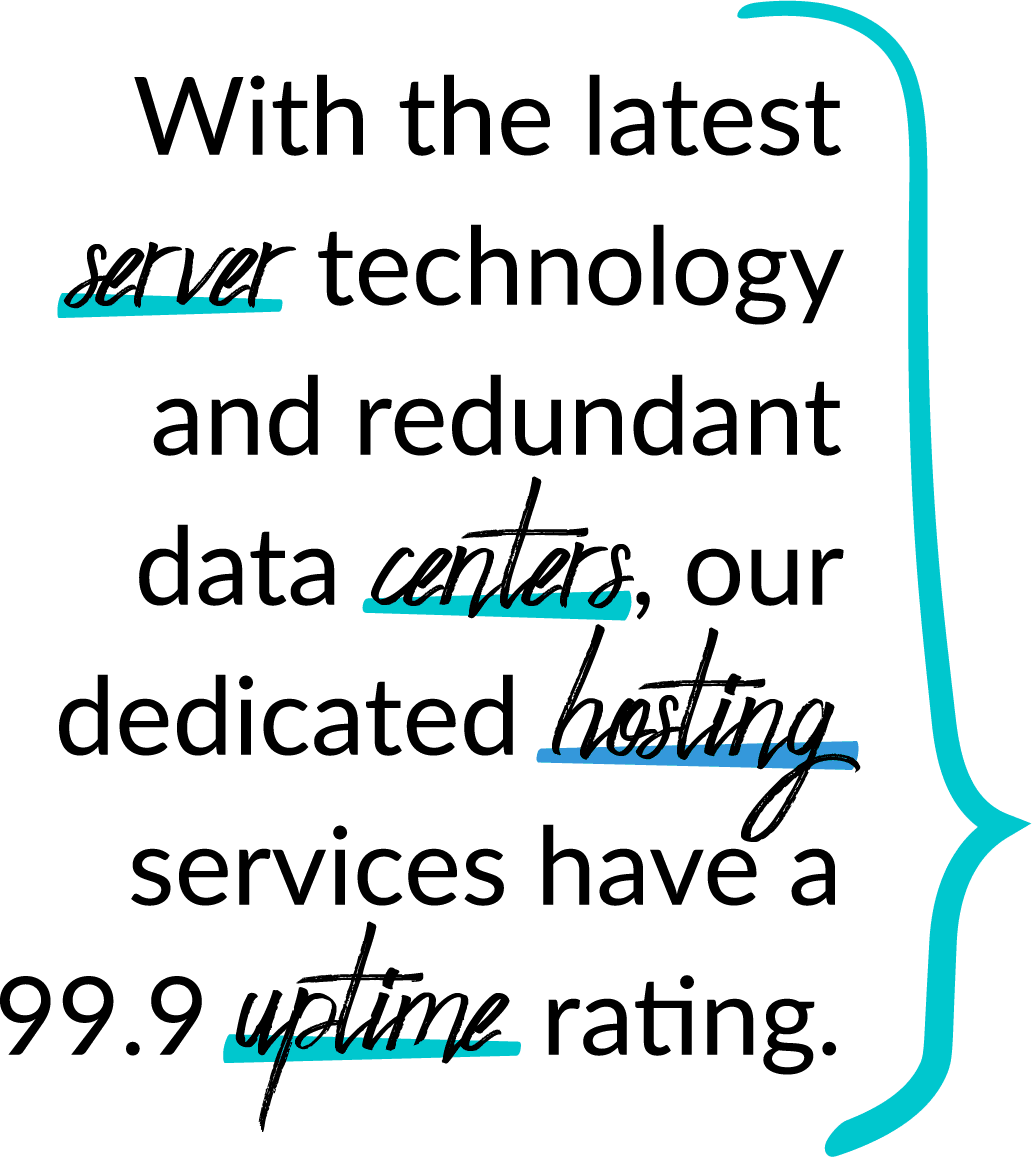 We Provide You with the Best in Website Hosting
As a full-service website design and development company, it makes sense that we provide our clients with the very best website hosting services available. The last thing you need to be thinking about is whether or not your website hosting is working. We have several very competitive hosting plans that can scale according to your website needs. With the latest server technology and redundant data centers, our dedicated hosting services have a 99.9% uptime rating. So why not let Creative 7 Designs manage your hosting for you?
Why Use Creative 7 Designs Hosting?
1
In every hosting plan, we offer we take care of your website's server for you, including annual maintenance and backups.
2
We spend countless hours a year proactively upgrading our server to the latest technology, coding, and scripts to ensure that your website never looks behind or outdated to searching engines.
3
All plans include a security license for your website (SSL) which adheres to Google's new requirements.
4
Several times a year we update your website's platform, plugins, and themes so that your site stays online and works well for years to come. This value-added service would cost you $100s of dollars a year or more with any other company.
5
Every plan comes with another added value of technical support should you have any issues or problems with your website.