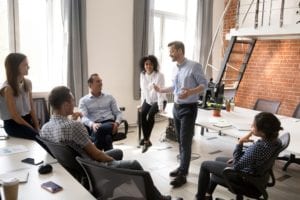 There are a few things to consider for the marketing of your next event or fundraiser. And though you've landed the perfect venue and hired the best vendors, all your planning will be wasted if your event is not well announced. So, be sure that potential guests are properly invited! In consideration of your marketing, ask yourself these questions:
Who is in charge of your marketing? 
Consider the role of your event's marketer. Is this person a volunteer? Are they likely to stick around- making their efforts consistent and effective? The needs of your event may vary depending on its type and your approach. Take note of your plans for the preparation of your event and the message you'd like to leave with your guests. And then consider if these align with the capabilities of your appointed marketing person. Make sure that your event's marketing is in good hands.
Where is your audience and how do you reach them?
Social media as well as paid and organic advertising is your best bet for reaching your audience. These have proved most successful in our experience in marketing for the Redlands Octoberfest, the Redlands Touch-A-Truck and other major non-profit events in Redlands. Facebook and Instagram, in particular, are two of the best ways to market your event. If you stay active on these sites and implement forms of paid advertising, you're likely to see increased audience engagement. You can even get creative in reaching your audience. Consider hosting a contest to win tickets. This will boost awareness and cause excitement for your event!
How are you going to sell tickets? 
Although not the most difficult part of the process, ticket sales and distribution may present a significant challenge, especially for non-profits. And popular ticket-selling sites like Event Bright will take a large portion of your raised funds. However, there are some great platforms that are catered directly to non-profits and their events at half the cost of a larger distributor.
Tickettailor.com
Eventbrite.com
Do not let your amazing event go unnoticed! Consider your marketing tactics to ensure that your guests have full awareness and easy access to all that you've prepared. And if you'd rather focus on the event itself, leave the marketing tasks to us at Creative 7 Designs!