You've probably noticed the massive influx of marketing agencies, firms, partner groups, companies, or whatever they might be calling themselves, vying for your business. They're a dime and a dozen. While some will partner with you to gear your company for success, others may merely cost you money. So, what should you look for when searching for a marketing partner? These eight factors are what we at Creative 7 Designs strongly advise to look for when you want to answer the question "How to Select the Right Digital Marketing Partner?".It is in your best interest to choose a well-established, long-term marketing partner. Though a newer establishment might offer you useful marketing services, it is essential that you can anticipate a long-term partnership.Do not choose a marketing partner that is focused on just one aspect of digital marketing such as Facebook ads. In consideration of quickly changing marketing trends, specializing in only one element will be a cause for failure sooner and more often. An effective marketing partner must by dynamic and broad in their approach.
Choose a company that has previously worked with other companies in your field. Here at Creative 7 Designs, we have a wide variety of companies for which we provide marketing services. And, when inevitably approached with an entirely new kind of company, our broad appeal has prepared us to cater to any sort of client. Be sure to select a marketing partner that is or is willing to become an expert in your specialty. This is essential to the accurate representation and marketability of your company.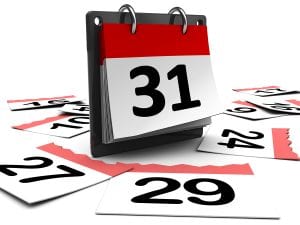 Look for a marketing partner that won't force you into a one-year commitment, especially if it is a fixed rather than a dynamic marketing plan. This is because, within a year, marketing methods will have changed since you signed the contract. You will likely make it through half the year and realize that your marketing has proved obsolete. We at Creative 7 Designs require a three to four-month commitment and encourage a mindset for six months. Marketing plans need adequate time to build a business's presence and online authority. With a dynamic approach that is receptive to changes in digital marketing trends, we suggest this three to six-month commitment for your most successful results. Choose a partner with whom you can meet face to face or at least conduct a video conference. It is helpful to have personal familiarity with your marketing partner.
One of the biggest mistakes we'll see people make while looking for a marketing partner is not seeking out this important quality: communication. Select a company that is willing and eager to communicate their plans, tactics, and results so that they are accountable to you. We've often come across people who have been paying their marketing partner something along the lines of $2000 a month with nothing to show for it. They are simply unaware of what their marketing partner is doing. Typically, when asked what they suspect, they'll reply "SEO." Read out thoughts on paying for "SEO" here. However, this empty term is an overpriced and pathetic excuse for a marketing plan. Stop wasting your hard-earned dollars on these companies! We at Creative 7 Designs always send a thorough monthly report of the marketing results for your company.  We prioritize communication and accountability so that our clients understand the value of our services. Find a company that will value this aspect.While it is not inherently wrong to use a bigger marketing partner, we urge that you avoid big box marketing firms like DEX media and Yellow Pages. These are out of date, only using tactics that were effective ten years ago. Your money spent here will not go as far as it could. It is important to partner with a company that is dynamic in their approach and will stay ahead of new trends, which fluctuate at a fast rate. When hiring a marketing partner, assure that they value such relevancy.
Finally, watch out for scams. Regrettably, these do exist so if your being promised something that seems too good to be true; the odds are that it is. Scams will likely work for about three months and then all of a sudden, fall off the map, bringing your company down with it. Often implementing Black Hat marketing tactics that use unethical SEO strategies, your company could be penalized for its involvement with these. So be careful!You've worked tirelessly for the good of your company. You are an expert in your field and trusted among those you serve. And you look toward the future with ambition and hope. Give your business every chance to succeed by partnering with a quality marketing company. And to assure that you are in good hands, do not hesitate to reach out to us at Creative 7 Designs.